Change background color in mobile menu
Transparent background of the menu on desktop mode is probably the most common practice. In order to improve menu visibility on mobile devices, you can now set any background color of mobile menu.
How to use this feature?
Enter the website builder, go to one of the mobile screen modes and select the menu element, which background you want to change. 

Click on the menu. If the element is a part of the layout, you don't need to change it - simply agree to edit layout object.
In the Settings Panel find Menu settings. 
Select a background color and change it.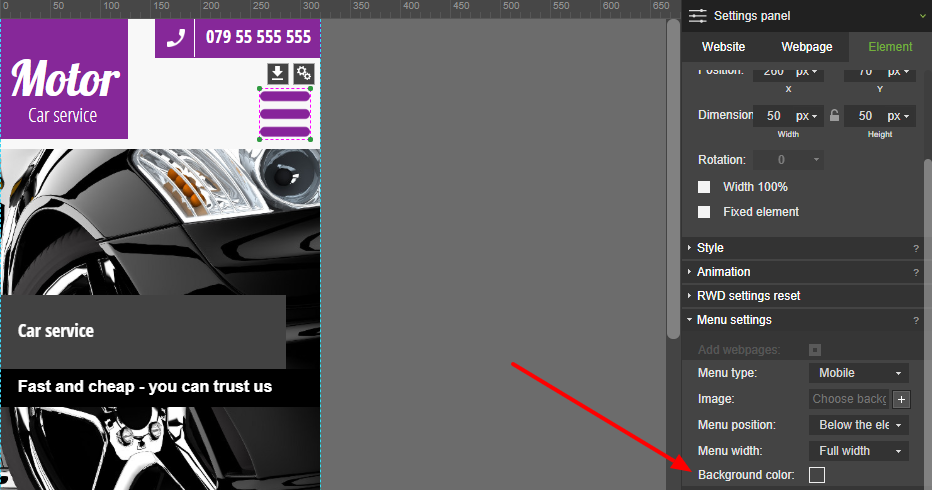 In order to edit a single button, select the menu element and in the Settings Panel, in Edit element section, switch the Entire menu to Single button. 
In the state you can choose:
Normal - view without interactions

Hover

Active - after a mouse click
In Style, you can choose the background color.
By default, all menu buttons change at the same time. If you want buttons to look differently, you need to find at the bottom of the Settings Panel Default level style section and untick the box.