Key changes:
Dotpay payments in the WebWave cart
A very important convenience for people running online stores. You can now collect online payments for products bought through the WebWave Shopping Cart. Your customers will be able to easily pay for the items in their carts.
How to use this feature?
After registering on the Dotpay website, go to the WebWave Webmaster Panel and open the store page in the website creator.
Expand the Settings list and select Store settings.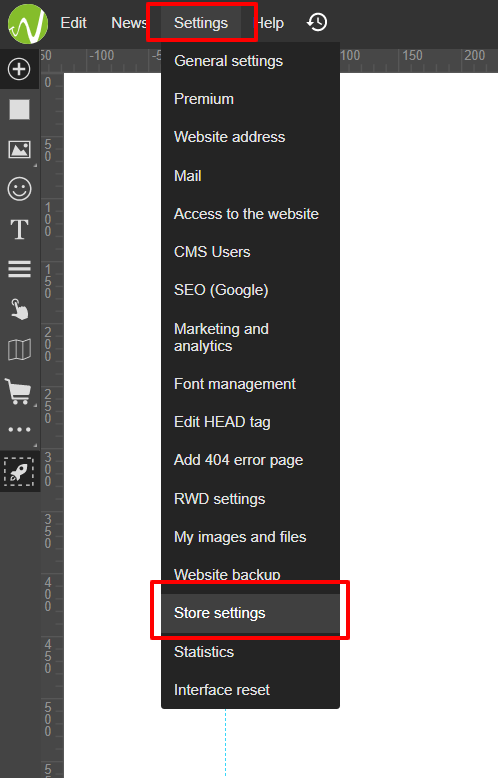 Check the Dotpay Payments box.
Then enter the ID and PIN of the store that you generated in the Dotpay system.
The service will be active when Dotpay accepts your application. Dotpay will ask you to scan your ID card and make a payment of PLN 10. Remember that for your store to pass the verification, you must place its terms and conditions on the website.
Auto RWD function improvement 
When you set one of the web page template elements yourself, the Auto RWD function will bypass all web page template elements when automatically arranging the items.
Interaction improvements 
If you add a group that has interaction to Own element groups then the interactions will work automatically. You can also copy and paste elements while maintaining interaction.