An effective landing page,  will help you achieve your sales goals and attract new customers. But what needs to be done to make this happen? Learn 7 useful tricks!
1. Minimalistic and simple design
Professional and transparent appearance of the landing page will affect its effectiveness. Too much content will make the user feel confused and will not understand your message. Therefore, it's important that your landing page only contains the most important information. 
Define your goal 
The goal you want to achieve with it should be clear and legible for the recipient. Communicate it appropriately, place it in the main section of the website, and make it stand out from other content. Also, make sure you have relevant graphics and photos consistent with the rest of your landing page. However, do not overdo it with their amount. 
Information in sight
Place the most important information in the direct line of sight of your audience. Most visitors know by nature that you need to scroll down to get more information, so don't be afraid to add more specific descriptions below. 
White Space
Remember to leave the White Space - empty space on the page. Thanks to it, important elements are not lost, but are highlighted. 
Besides, White Space also allows you to reduce the size of your website. Your goal is also proper conversion, i.e. fast loading. This is a very important aspect in high search engine positioning.
The right colors
How to make an effective landing page? Use appropriate colors for this purpose, consistent with your brand. Ideally, the colors should be vivid and eye-catching. It is well known that some colors interact in a certain way. Explore the features of some of them!
yellow - attracts attention, is often used as a distinguishing feature

orange - calls for reaction or action

blue - builds a sense of security, inspires confidence

green - means peace, relaxation, it is often used in stores

pink - a typically feminine color, often used in the beauty industry 

purple - calming, it will also work well in the beauty industry

red - the color of the sale, used as a call to action

black - universal, prestige color, often used for luxury brands
Join over 389 000 people who build websites with no coding for free
Website builder WebWave allows you to build free websites with no coding for free. Start from scratch with a blank page or use one of many free templates.

BUILD YOUR OWN WEBSITE FOR FREE 
2. Catchy and good headline
The headline is where it all starts. A catchy title is the first step to creating an effective landing page. 
It is he who will decide whether your recipient will stay on the page or not. 
Make sure that the headline contains information about the offer or product. Come up with an original and eye-catching name for it, and keep it as short as possible.
For example, Get new customers - fast and free!
You can't forget that you only have 8 seconds to get your audience's attention and keep them on your landing page. That is why your offer and message must be clear and convincing.
3. Use social proof
Audiences love to have confirmation that a company is trustworthy or not. They very often look at information about successful cooperation, or with which influencers a given brand works with. How to make the landing page even more effective and build trust? For this reason, it is worth posting on it the opinions of customers or companies with whom we have cooperated. 
What message can you post?
"Our cooperation so far"

''Trusted by''

"We already have x users"

"We have already helped such companies"

"Meet our ambassadors"
As research shows, every year consumers become more aware and pay more attention to whether a given food is organic, to the composition of the material from which clothes are made, or even to certificates that a given brand has. This trend is very easy to see from new products and their labels. Virtually each of them contains the slogan: natural, without preservatives, only from ecological materials, scientifically proven, 99% effective, etc.
"Everything you can imagine is real" -  Pablo Picasso
4. A / B tests
A trick for an effective landing page? Testing.
Thanks to A / B testing, you can easily check the effectiveness of landing pages and messages you place on them. Tracking your results is essential to seeing what you are doing right and what is wrong. 
Create two different landing pages and see which one will bring better results. Include different messages, test different buttons, colors, calls to action - Call to Action,and change the look of the page. In order to measure the results, you can use Google Analytics or other similar programs. 
5. Showcase the values
Why should a user take advantage of your offer? What can make the landing page even more effective? Show your audience the values you offer! 
Explain why the offer is valuable and what you can gain from it. The answer must be highlighted so that the user does not have to look for it anywhere.
One effective way to present your values to your audience is to create a benefit checklist. Point out the most important advantages of your product or service. Any examples? A well-known cosmetic brand launches a new face cream. What could its benefits be?
moisturized and smooth skin 

operation up to 48 hours

not tested on animals

no preservatives or artificial colors

dermatological tested, does not irritate the skin

pleasant smell

reduces the aging process

does not clog pores

efficient and convenient to use
Try to convince the user that he needs this particular product. How does it differ from others? Why would your customer buy it? Why would you buy it yourself?
6. Use forms
Various types of forms and surveys are the perfect way to retain the customer and establish some kind of bond with him. After all, as a seller, you want to get as much valuable information as possible about him.
What type of forms are used on landing pages? These are most often orders, reservations, registrations, or collecting basic data in order to contact or research your target group.
Remember that in the case of Landing Page - less is better. Only include as many fields as necessary in the form. Otherwise, it is very likely that the recipient will get discouraged and will close your page quickly. 
What information can you request?
first name

surname

email address

date of birth

hobbies

age
Avoid asking for a phone number or address. These types of forms are usually rejected. After all, no one would like to receive an SMS with your offer while at an important meeting or driving a car. The place of residence is too private and personal topic. E-mail contact is the best solution in this case. 
Offer an advantage for the collected data. It can be a discount coupon, a discount on a selected collection, priority in informing about special offers and promotions or a free sample to be collected at point X.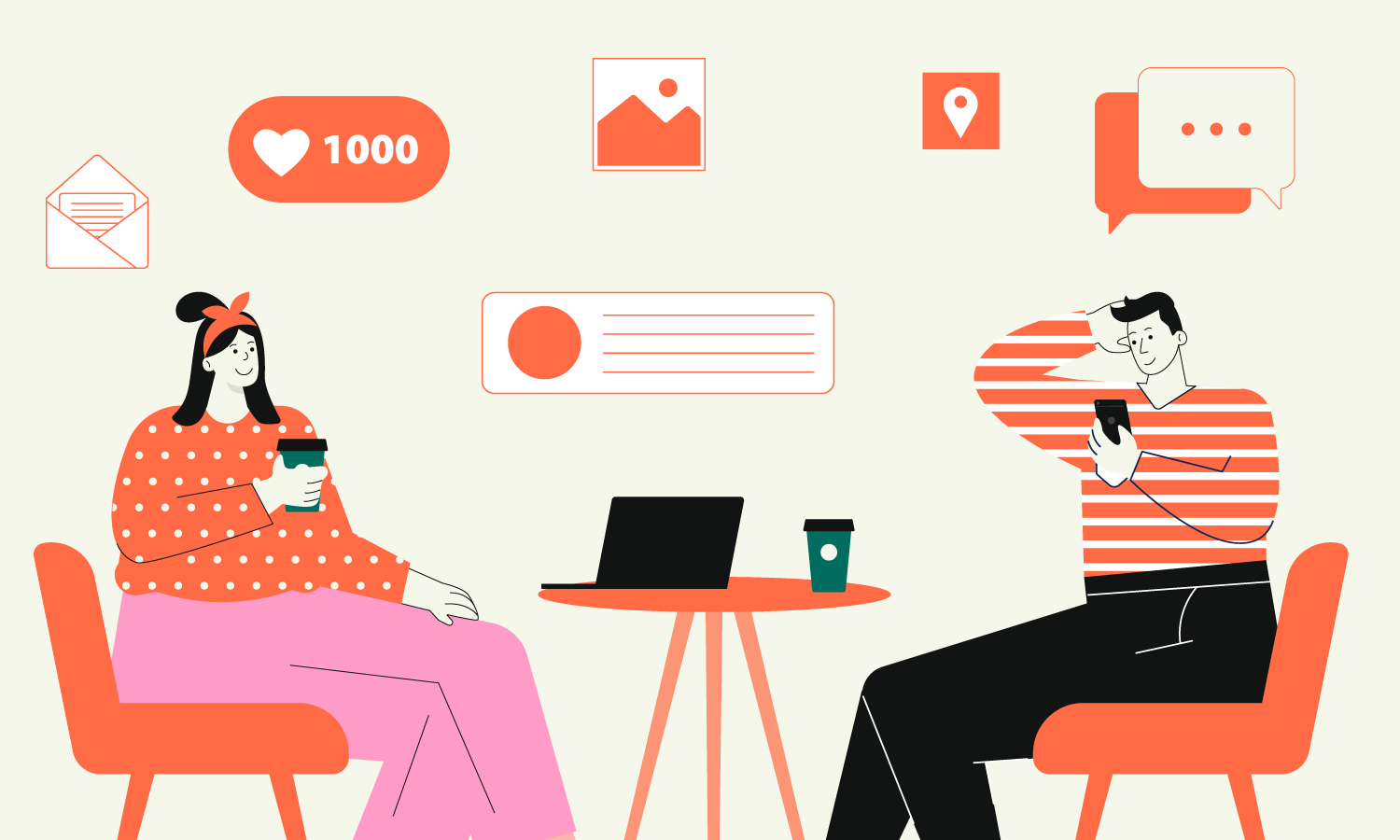 7. Choose the right website builder to create your Landing Page
The right tool that will allow you to create a professional landing page is half the battle. Not all of them will be good for you, especially if you do not want displayed ads or a small field to show off in terms of its design.
It is important that the creator in which you create the website takes care of its RWD, i.e. matching the appearance to different mobile devices. Not every website that looks nice in your browser will load fine on your phone. You probably wouldn't want the money and time you spent on campaigns to be wasted because of a broken button that was supposed to direct you to a given product. 
If you are just starting your adventure with Landing Page, create it in an easy-to-use tool - otherwise you will quickly get discouraged. The drag-and-drop feature that is available in WebWave will help you place elements effortlessly, even with an accuracy of 1 pixel! 
To make it even easier, you can use ready-made templates. Just change the content, upload your own photos or use the free file bank and it's ready!
You can adjust the Landing Page to each campaign you run.
What could be simpler?
Use the Landing Page opportunities!
You've just learned 7 useful tricks that will help you create an effective landing page. Use this knowledge and improve your sales results! Would you like to know more about the benefits of having a landing page? Visit webwave.me! 
Make sure to read the following articles:
Author: Paula Niziołek