The home page is the main page of your website and is the most important part of it. 
It is the place where you put the most relevant content.
In most cases, the whole process of creating a website starts from the home page. 
But does it have to be this way?
Read an article on how to build a home page, which will sustain users attention and find out yourself. 
What should be on the home page of a website?
Of course - the most important information.
But how to decide what is truly necessary and should be displayed there?
Before you start building a website, set its goal. Then, think about the topics of separate subpages and adjust them to users needs.  These actions will largely reduce the time you will dedicate to building a home page.  
The main page should contain only the most important topics, which descriptions users will find on other subpages. 
Yes, that is right.
A good home page is a webpage which minimal content.
Less is more - minimalism on the home page 
Let's say you are building a website for a car garage. On the main page, users should be able to find information about the services your business offers. It's wort to divide them by the field of expertise.
You surely know the garage's strongest assets. If you specialize in a particular field of mechanics - make it the first information on the home page. 
Do your bests to eliminate unnecessary content. One sentence, describing each area of services is enough. No need to create a long bulleted list. Make sure the header is also a button which redirects users to a subpage dedicated to describing a particular service.
Users will right away know what do you offer and if it is something they were looking for. 
And they will appreciate that.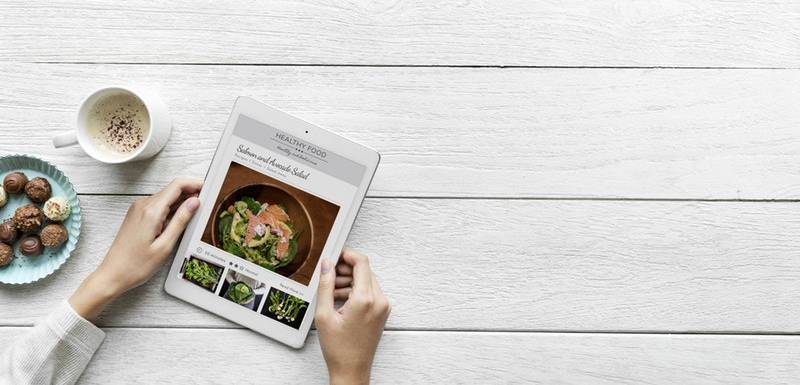 Nice presentation of content on the main page
I would recommend dividing the content into horizontal segments. Additionally, a nice background picture, ideally captured by you, will surely make a positive impression on the users.
They don't have to be perfect - after all, you don't want them to look as if you selected them from the free stock. 
Horizontal segments have an additional advantage - they are easy to moderate. When each segment communicates one of the subpages topics, you will quickly realize how many of them do you need. 
For the user who searches a particular content, it is very convenient. He will find the service, you will achieve a website goal. 
On the home page, put the most important information at the top. The less crucial (or - not key ones) write a bit lower. 
Make sure to display contact information on the main page, even if it is already in the website footer. 
Remember about the headers and carefully select fonts. The first ones allow users to quickly scan the text, the second - well, they simply do not disturb reading. 
The layout itself is also important. In the net - as users - we try to skip the reading part.
We do not read the whole text from left to right, rather scan it through the center of the website. That's why horizontal segments should be centered.  
Join over 150 000 people who build websites with no coding for free
Website builder WebWave allows you to build free websites with no coding for free. Start from scratch with a blank page or use one of many free templates.

BUILD YOUR WEBSITE FOR FREE
Your website should be responsive
The main page, like your whole website, should be responsive. That's a necessity.
Keeping a "centered" website layout of the home page will make it easier for you to prepare a responsive version of it. 
Even though centered content on a desktop mode is not as popular as it should be, keeping centered layout on a mobile version is crucial. 
That's why, when creating a responsive website, keep this rule in mind and reduce the time spent on creating the responsive website.
Remember, that in WebWave you will build a responsive website without coding - all you need to do is move elements around and adjust them to every RWD mode. 
How to write on the home page?
Clearly, simply and specifically.
The main page is not a place for comprehensive studies. Keep it concrete. 
The most important information look nice as a header and one sentence below it. That's enough to show users key information.
When it comes to writing on a website there is one thing I need to mention... If you want to write about social proof (satisfied customers), try to look at it from another perspective.  
It is worth to show concretes. For example, "each month X satisfied customers use our services" or "in April we managed to fix Y cars". You know what I mean.  
It is also a good practice to write about concrete services. If it doesn't feel natural - write about what you do. "We specialize in French cars, but if you drive something else - we will surely find a solution to your problem" - this feels real, doesn't it?
The main page is not a place for comprehensive studies. Keep it concrete. 
Recommendations on the main page
If your customers are satisfied - ask them for a recommendation. It's another social proof, which helps to attract customers.
In most cases, webmasters place recommendations at the bottom of the home page. However, in some branches, customers options are crucial and can be displayed higher. 
Maybe you will try getting opinions yourself? Offer users a discount for your services, they will be more likely to write about their experience. 
Conclusion
The home page should answer key questions. It is worth to remember about it when creating a business website.  
If you don't know how a good main page should look like, take a look at free website templates or get inspired online and build your website from scratch in WebWave. Without coding. Will you give it a try? 
Make sure to read articles below:
Authors: Weronika Wawrzyniak
& Bartek Raducha - Led and consulted many websites projects in the cultural area. Worked in an advertising agency and co-led projects of websites for clients such as Beko and Bonduelle Food Service. In WebWave – advertiser and more.