2018 brought many changes in SEO. 
In August, Quality Guidelines have been updated and Google introduced Mobile-First Indexing in mid-September. These changes directly influenced website development worldwide. 
In January 2019, I was sure there are more adjustments to come and I wasn't wrong. 
In this article, you will find 8 the most interesting SEO trends in 2019. 
Some of them could have been predicted, some will surprise you. 
One this is sure: they are worth your time. 
Table of content
Good content satisfies both the algorithm and users
Remember about UX - on PC and mobile devices
Keep SEO clean (forced by Artifical intelligence)
Links, links, (only good) links
Are there any other SEO trends in 2019?
Go mobile, or go home
You were probably surprised when Google introduced Mobile-First Indexing, which made website positioning dependent on mobile-friendliness. 
Each year you can hear people saying "year 20xx will be the year of mobile devices". 2018 was the one, but 2019 is as well. Do you remember the updated of search results layout on smartphones? 
The biggest part of traffic online is generated by mobile devices, so adjusting your website to new standards is not just a trend, it's a requirement. 
Of course, good practices when creating a responsive website are still valued. 
If your website is not mobile-friendly, it's high time to change it.  
Because users, who cannot see your content clearly on their phones, will quickly exit it, lower website statistics and its' positioning. It's serious stuff.
Take care of the security
Website security is a popular trend forced by Google some time ago. 
Internet search marks websites without an active SSL certificate as not secure. 
SSL certificate allows users to securely connect to a website. The connection is encrypted, which makes hijacking data impossible. 
Till 2018, these connections were standardized for shops, banks and other websites where you leave your data. For a couple of years now, Google promotes "HTTPS everywhere" politics which mean one thing: secure internet.
Since Google has the most popular internet browser, I guess it is a good argument to purchase the SSL certificate for your website. 
But this article is about SEO, so why do I mention security?
Google sees secure websites (with an active SSL certificate) as more relevant and displays them higher in the search results.
Let's face it - there is a strong connection between website security and its' positioning.
Users spend more time on secured websites, which directly influence the bounce rate and time spent on the website. And guess what, these factors are also important for Google algorithms - if users stay on a website, it means they found what they were looking for.  
Still not sure?
How about some statistics?
It's been proven that over 82% of users infinitely exit websites that don't provide encrypted connection. 
What's more, Christoph Engelhardt wrote on Ahrefs blog, that HTTPS is a positioning factor.  Google confirmed a bit later. 
It's a dangerous world we are living it. Maybe SSL certificate is worth reading about? 
Join over 170 000 people who build websites with no coding for free
Website builder WebWave allows you to build free websites with no coding for free. Start from scratch with a blank page or use one of many free templates.

BUILD YOUR WEBSITE FOR FREE
Data structuring (schema.org)
The number of websites increases every second.
Google needs to analyze them all.
I believe 2019 is the year when we should take some interest in organizing data on websites and help the Google algorithm read content correctly - what will result in improved website positioning.  
Maybe even a position 0 as a featured snippet :).
As a little encouragement– GetStat study confirms that data structuring helps appear in position 0 in search results.
What's interesting, Wikipedia (during this study) didn't use Schema and did have the biggest number of featured snippets. 
What's the conclusion?
Content on a website is one of the most important positioning factors.
Good content satisfies both the algorithm and users
One might say that the RankBrain algorithm learns how to read, what makes creating good content on a website more and more relevant. 
The better the content, the higher the website value and position.
As simple as that. 
What makes good content? It's been checked that in the websites from the TOP10 positions the average number of words is 1890.  
However, you should keep in mind that driveling is not a solution. You should provide users with a complete and adequate subject presentation.
Websites that specifically answer questions and give valuable answers are higher in search results the ones with off-hand content.
I believe it is caused by a few factors:
longer text describe the topic in more detail and more detailed description = better description; 

longer text means longer visit time of the user on a website and longer time = better website; 

in a longer text there are more LSI keywords, which means that the author covers the topic from many perspectives= the website is valuable; 

longer and organized content usually have a table of content, headers, and engaging entrée;  when users enter the website they know right away what the text is about... and stay, what results in lower bounce rate and increased time spent on a website = better website; 
This doesn't change the fact that Quality Update from August 2018 reminds us that what matters is a concrete answer for a concrete question.
My point? Writing a 2000 word article on how to drive a nail isn't the smartest idea ;). 
Remember about UX - on PC and mobile devices
User experience has always been (somehow) important in terms of website positioning, but it becomes more and more relevant each year. 
UX is made of many factors - starting from the home page, website project, colors, fonts and loading time. 
In other words: everything that makes the users' stay on the website easier and more pleasant is good for UX. 
Mobile-friendliness, clear project, easy interface, intuitive navigation and these are just examples of the top of my head. 
User experience influence on SEO is significant. Users want to spend some nice time on your website on every device and not wait forever for it to load. 
If you won't take care of UX, users will exit the website and bury its' positioning.
Voice Search
It's quite a trend, especially in countries where in every house lives Alexa or some other "assistant".
What's more, nowadays almost every mobile device allows users to surf the net or search through a device verbally
Experts say that until the year 2020 over half of all Google internet searches will be voice searches. 
How does it influence SEO? 
The number of questions asked in search results has risen since it is a natural way we form queries. It means that the positioning of questions and content containing them will increase in the next few years.  
To use this revolution is your favor,  think what questions does your website answer, then create a FAQ and Q&A. For each query create a separate webpage or paragraph for better indexing.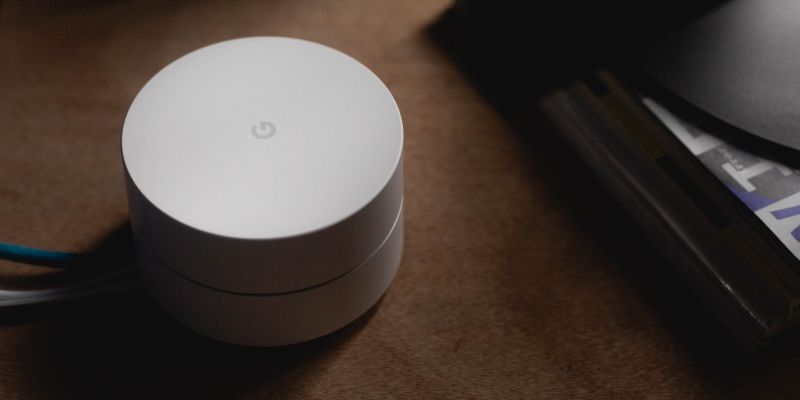 Keep SEO clean (forced by Artifical intelligence)
Even though Google has been warning for a long time that any black-hat SEO actions will be punished, I get the feeling that 2019 is the year when it will happen. 
Especially, since Artifical intelligence and algorithms develop very fast and there are more of them than ever before.
What does it mean for us?
It becomes closer to impossible to outsmart them. 
My speculations? Websites with valuable content that play fair will position higher. The ones who don't keep it clean - might get into trouble. 
Links, links, (only good) links
The quality of external links has always been an important SEO factor. 
To better understand what those links are, think about them as commands. 
When somebody with high authority tells you that a product is good, you are very likely to believe them or at least, it will matter more than a thousand anonymous recommendations on Reddit. 
Works pretty similar with external links. When a website with high position mentions you, the algorithm will take that into consideration and value it a lot more than links to your website found on anonymous backlinks on other sites you own. 
Maybe you should consider guest blog posting? It's one of the best ways of gaining links. 
One thing is sure, quality over quantity. 
The biggest part of traffic online is generated by mobile devices, so adjusting your website to new standards is not just a trend, it's a requirement. 
Are there any other SEO trends in 2019?
Yes, there are quite a lot of them. I only mentioned the most relevant ones.
Edward Sturm gathered SEO experts and predicts local SEO, blockchain, interest in Amazon search and its' algorithm and image search.  
Some of these trends have already become reality, some might never do, when the others will become a standard. I am looking forward to seeing what's yet to come in SEO trends in the second half of 2019. 
If you are an SEO beginner, WebWave white label website builder has just introduced a comprehensive SEO analyzer for websites created for free without coding in this web design software. Check what else can you improve to see your website appear on featured snippet position! 
n 
Make sure to read articles below:
Authors: Weronika Wawrzyniak
& Bartek Raducha, who led and consulted many websites projects in the cultural area. Worked in an advertising agency and co-led projects of websites for clients such as Beko and Bonduelle Food Service. In WebWave – advertiser and more.