Key changes:
Element effects - filters
With this feature, new page editing options open up to you. This feature allows you to modify elements by applying colored filters to them. You can set a solid color or gradient. You can also choose the preferred blending mode - the way color is applied to the element.
How to use this feature?
Select the item you want to edit. In the Settings panel, expand the Effects section and check the Filter box.
You can now set the gradient and color blend mode.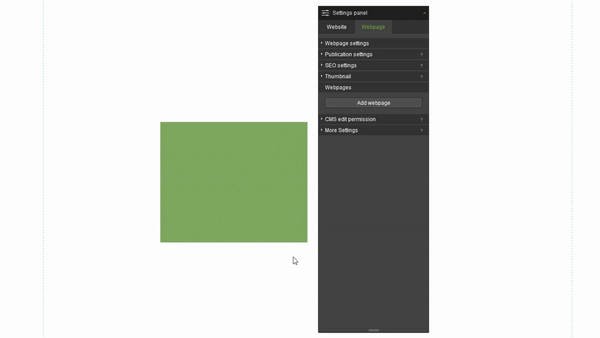 Copying and pasting element appearance
Do you want to modify the appearance of many elements at the same time? Now you will do it much faster. The new feature allows you to copy the appearance of one element and paste it into other elements.
How to use this feature?
Right-click on the item whose appearance you want to copy. Choose Copy Appearance. Then right-click on the element whose appearance you want to change and select the Paste appearance option.
Easier placing of elements at equal distances
A very useful function that will help to arrange elements at equal distances side by side while dragging an element.