Maintaining and updating websites isa part of everyday life of all website owners. To facilitate this task, content management systems have been developed. In this post, we'll take a closer look at them. We will see what their advantages, disadvantages and uses are.
What is a CMS and what does it do?
In short, a CMS is a system that allows many people to add and modify content. Such solutions are used to edit documents in large teams as well as websites. In the second case , CMS allows you to implement changes without coding.
CMS usually consists of two elements: 
●       The CMA (content management application) is the part of the system that contains the user interface. It allows you to make changes to the page without editing its code.
●       CDA (content delivery application) is responsible for "translating" the changes to the code.
Thanks to this structure, the use of CMS does not require knowledge of HTML or CSS. From the user's point of view, the system resembles a text editor. Therefore, the page can be modified by someone who has no coding experience. Basic computer skills are sufficient. 
Systems of this type are used wherever it is necessary to easily and quickly edit content. These include, first and foremost, information services, blogs, online stores and extensive company websites.
What are the types of CMS
CMSs can be divided into several types.
●      Open source
As with any open source software, the source code on this type of system is available to users. Such programs can be downloaded for free. Sometimes it happens that you have to pay for additional services (such as technical support, updates or plugins). Open Source CMSes include, among others: Wordpress, Joomla or Magento.
●      Proprietary
In this case, the owner of the system is the company that created it. Hence, users have to pay to use the software. In some cases, you only pay for installation. Sometimes it is necessary to renew the license every 12 months. Proprietary CMSs include Kentico, Oracle WebCenter Content, and Pulse.
●      SaaS
SaaS stands for Software as a Service. In this case, the program is made available via the Internet. Therefore, it does not need to be installed or updated. All responsibilities related to the maintenance of the system fall on the service provider. SaaS software is becoming more and more popular. Most of the most popular CMSs work in this system. These are, for example, Magento, Wordpress or Joomla.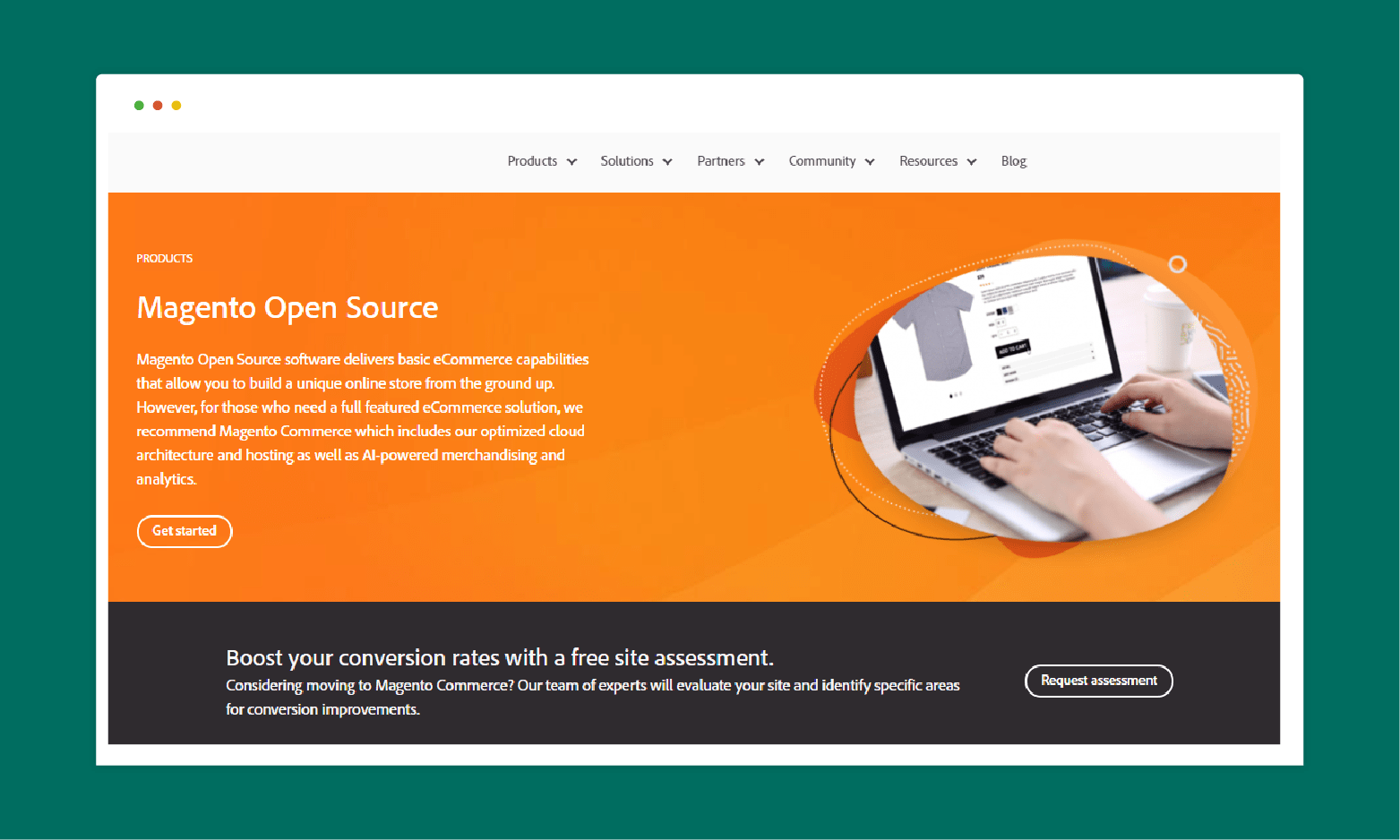 ●      Blog services
As the name suggests, these are solutions designed primarily for setting up and running blogs. The most popular system of this type is Wordpress. Other known tools are Blogger and Drupal.
●      E-commerce platforms
These are systems designed to build and operate online stores. In addition to content management, they enable the execution of orders or collection of payments. Popular platforms of this type include Shopify, Joomla, and Drupal.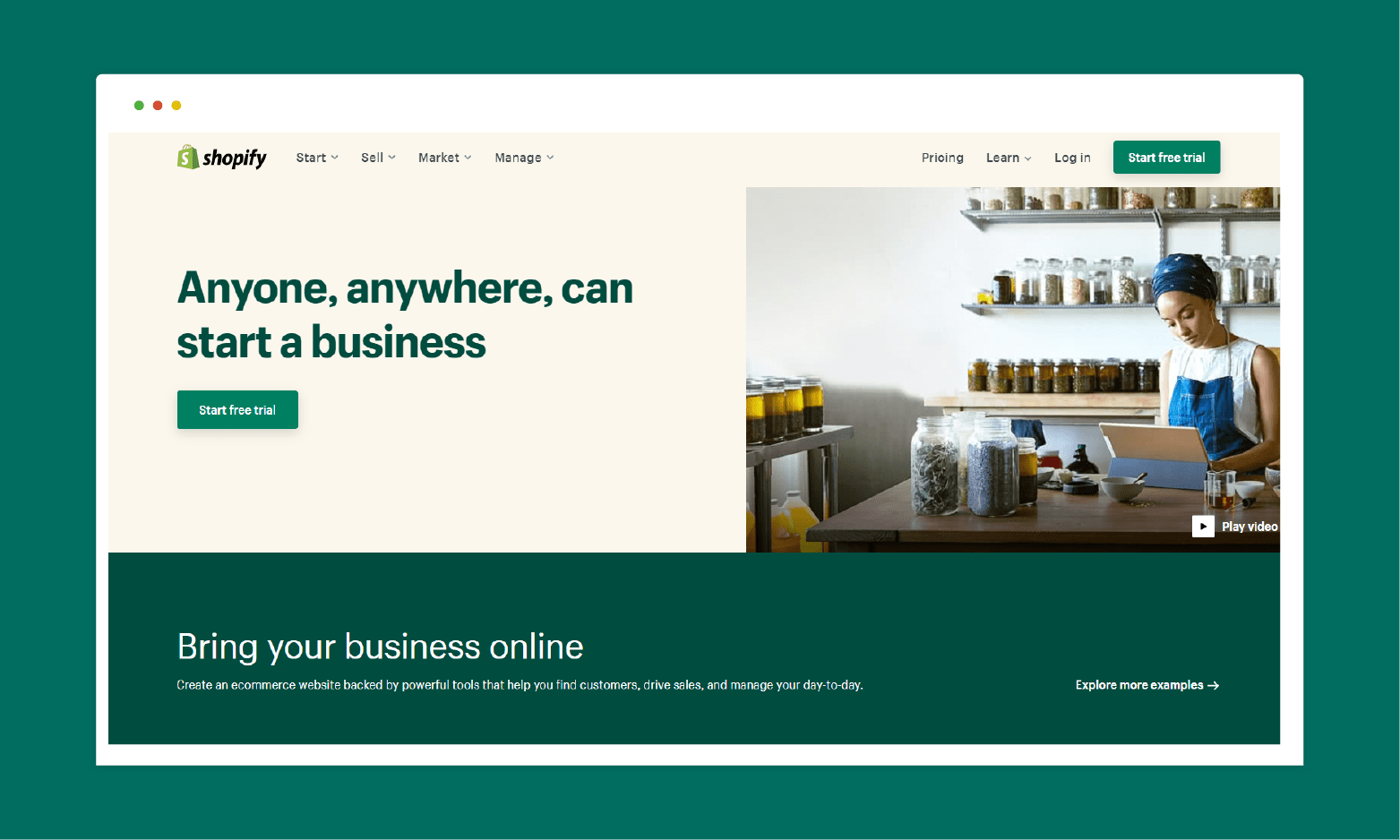 The most popular CMS systems
You can find many content management tools on the market. Which solutions are the most popular?
Wordpress
It is currently the most popular tool for creating websites. About 35% of all pages on the Internet were made with it. This platform was created with bloggers in mind. The wide possibilities and many available add-ons made Wordpress the basis of the work of many web designers. 
However, this versatile tool can be too complicated for beginners. Coding skills are required for major modifications. Plus, while it's free to use, you have to pay for some useful plugins.
Joomla
Joomla is, like Wordpress, an open-source solution. It brings together a large group of active users. Its advantage is the availability of many language versions. At the moment, there are as many as 65. 
Unfortunately, Joomla, like its largest competitor, can prove complicated for beginners.
Shopify
It is a SaaS platform for building and operating online stores. Therefore, apart from the typical CMS functions, you can find here solutions for handling the daily operation of the store.
The advantage of Shopify is that compared to other CMS it is quite easy to use and 24/7 live support is available. The downsides are the extra transaction commission when using third party solutions and the non-SEO friendly URL structure.
Join over 311 000 people who build websites with no coding for free
Website builder WebWave allows you to build free websites with no coding for free. Start from scratch with a blank page or use one of many free templates.

BUILD YOUR OWN WEBSITE FOR FREE
How to use a CMS in an online store
A special type of CMS are systems designed to support online stores. The most popular are the above-mentioned Shopify and Magneto, as well as WooCommerce, BigCommerce and OpenCart, among others. 
CMS platforms for e-commerce are distinguished by their versatility. In addition to standard functions, they allow the users to manage shipping or collect payments.

Advantages of CMS
CMS systems were created to make changes to the website without the need for coding. Thanks to these types of programs, the modification process is shortened. The person responsible for creating the content can place it on the website. It is not necessary to involve a developer for this purpose. 
Most CMSs  also allow you to create a simple website without coding. Thanks to this, even people who do not know HTML and CSS  can build a website on their own. Professionals also often use this type of tool because they reduce the time needed to complete the order.
Another advantage of CMS is the ability to work on the website by many people. All you need to do is share the password and login with them. Thanks to this, work on the website becomes even faster.
CMS systems also facilitate the work on the SEO of the website. Most systems have built-in optimization tools. You can also use plugins that are readily available on the market. With the help of CMSs and add-ons, you can set the meta title and meta description of the page, add 301 redirects or speed up the loading of the site.
Maintaining and updating websites isa part of everyday life of all website owners. To facilitate this task, content management systems have been developed.
CMS disadvantages
While CMSs are useful tools, they have some drawbacks. First of all, pages created using them load slower than websites made with "manual" coding.
Moreover, the page creation functions are usually limited here. Building a professional and original website requires working on its code and installing add-ons. Therefore, beginners can run into many problems.
Besides, SEO options are quite limited. Optimization of pages created in CMSes is possible, but often requires the installation of plugins that can burden the page and extend its loading time.
Another disadvantage is the complexity. While in CMS systems you can create a simple website without coding, more advanced projects will require knowledge of HTML and CSS or installing add-ons.
If not CMS then what?
The use of CMSs is currently the most popular method of creating websites. Working with them is faster and often easier than building and managing a website with coding. However, these types of systems can be difficult to operate.
Therefore, website builders are a good alternative. They make it possible to create a professional website and publish it on the Internet even for people without experience. Designing a site resembles building blocks. You can also use ready-made templates and quickly adapt them to your needs.
Conclusion
CSS systems facilitate content management on the website. Thanks to them, it is possible to introduce changes without coding. The work on the site becomes faster then and does not require technical knowledge. Unfortunately, CMSs can turn out to be too complicated for people who are just starting their adventure with creating websites. Therefore, website builders such as WebWave can be a good alternative. They allow you to design and publish pages without any coding experience or skills. If you want to see how pages are created with the help of wizards, you can try WebWave absolutely free with no time limits.
Make sure to read the following articles:
Author: Jan Chmielowski